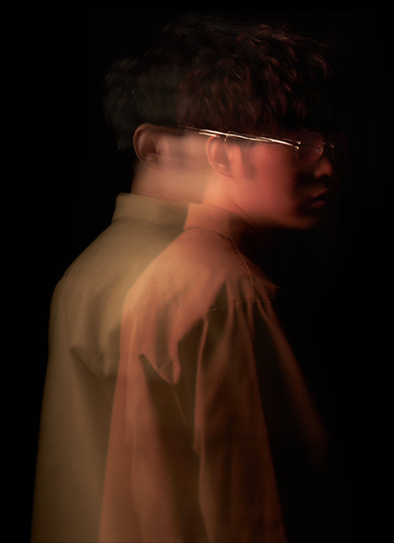 ATSUKI TAKETOMO
Atsuki Taketomo started his activities as a singer in July 2020. Assimilating in his songs the extensive archives of the past, regardless of generations and music genres, he is continually in pursuit of the "universality of pop music".
Combining melodies influenced by Kayōkyoku (standard Japanese pop music, Shōwa-era pop music) to an alternative soundscape,
he built a unique musicality which draws the shades of modern society.
In September 2020, he released his first album "Mukuchi na hito" ("A silent person"), an opus he wrote, composed, arranged, performed and recorded all by himself. Without any promotion, its songs were selected on numerous playlists of streaming services like Spotify and Apple Music, and received a favorable press from music enthusiasts.
Ten months after, in July 2021, Atsuki Taketomo released his next work and 2nd full album "Shiawasedesuka" ("Are you happy?").